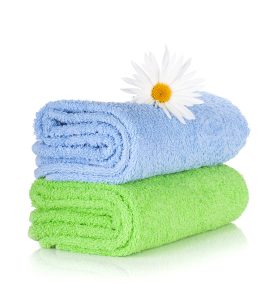 "You can no longer afford NOT to be organized. Organizing has become a survival skill for the modern age…" – Julie Morgenstern, Organizing from the Inside Out
WHAT'S THE FIRST STEP?
You have already taken the first step by coming to my website!  Now call, text or email me so we can talk about your specific organizing needs and schedule your free in-home consultation.
I REALLY SHOULD BE ABLE TO HANDLE THIS MYSELF!
We don't think twice about hiring housecleaners to do chores, contracting with landscaping services to take care of our yard, having our taxes done by an accountant, and going to the salon or barbershop to get our hair cut.  Yet, oddly enough we feel guilty if we have trouble dealing with our belongings.  There is absolutely nothing wrong with asking for help!
I'M SO EMBARRASSED.  IT'S SUCH A MESS! 
It's a great privilege to be invited into a space that someone might be downright embarrassed about, and I don't take that responsibility lightly. I am not here to pass judgment. I'm here to help you reach your goals, whether it's an organized sock drawer or a whole-house purge. But I can only help you if you let me in.
WHAT HAPPENS IN A SESSION?
First we determine your goals for the project and for the session. With those in mind we find the best place to start. Next, we declutter. With my guidance, you decide what gets to stay and what has to go. There may be many items that are let go, or there may only be a few. You always have full control! These are your belongings, and this is your space. I make recommendations, but you make the decisions. Once decluttering is complete, we organize. This involves reviewing your daily routine to determine the best place for the things that get to stay. We put everything in its place, using storage solutions that are easy, simple and right for you. Throughout the entire session we discuss how you can keep those positive changes going. When we're done I will take your donations to charity and provide you with the receipt.
HOW MUCH WILL WE GET DONE?
A typical organizing session takes four hours, but I've done as little as two and as many as six hours. We decide on an appropriate session length when we make our appointment. How much we get done during our session depends a lot on how quickly you can evaluate my recommendations and make decisions. It is also important for you to be fully dedicated the entire time and keep distractions to a minimum. This having been said, we will work at a pace that's right and comfortable for you.
HOW MANY SESSIONS WILL I NEED?
Working at a steady and comfortable pace, the number of sessions will depend on your goals, and the size and complexity of the project. Are we doing a closet, a room, a home, or an entire property, including outbuildings? Are we putting the finishing touches on a relatively organized space, or are we starting with piles and boxes? It's entirely possible that your project is completed after only one session. Should you need more sessions to reach your goal, package pricing is available.