LEAN ON US!
Downsizing | Moving | Decluttering | Organizing | Document Management
Go to LIVE BETTER
LIVE BETTER
Clutter increases stress, makes us lose focus, creates health problems, wastes our time, wastes our money, and keeps us from using our homes the way we want to. Let us help you get organized and live better!
Go to SELL SOONER
SELL SOONER
Putting your home on the market and no time to declutter? Don't miss prime selling time! We will get things in tip-top shape quickly, and make your home look bigger, better and more attractive to buyers.
Go to MOVE LIGHTER
MOVE LIGHTER
Transitioning to a smaller space and needing to downsize? Moving cost estimate a bit steep? Considering renting storage? We will help you select the things to keep, and be comfortable with letting go of the rest.
Go to COME HOME
COME HOME
In your new place but still surrounded by moving boxes weeks, months or even years later? Too many things to put away and not enough time? Still not really comfy? Let us help you get settled in and make your house feel like home!
but...
...you may feel a little uncomfortable sharing your situation with us
We abide by the NAPO Code of Ethics
As members of the National Association of Productivity and Organizing Professionals (NAPO) we at FreeYourSpace, LLC serve our clients with integrity, competence, and objectivity, and treat them with respect and courtesy. Client information is kept strictly confidential and will never be revealed or shared.
Please be assured that your privacy will never be compromised.

We are not here to pass judgment. Our purpose is to help you reach your goals.

We treat your possessions gently and carefully, and won't make you part with anything you want to keep.

This journey may not always be easy. We will stand behind you all the way.
who we are
kathrin shenk, owner
I LOVE my job! Every day I get to directly improve someone's quality of life, and make their day a little easier. Empowering my clients to take control of their space and coaching them to keep it that way is my life's calling. I derive incredible satisfaction from helping people dig out from under piles of stuff that no longer serves them, and seeing a weight literally lifted off their shoulders.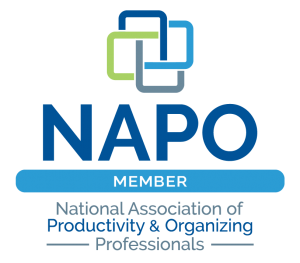 affiliation
Kathrin is a member of the National Association of Professional Organizers (NAPO) and belongs to the Baltimore chapter. She is fully insured through NAPOsure, a comprehensive program tailored specifically to the needs of Professional Organizers.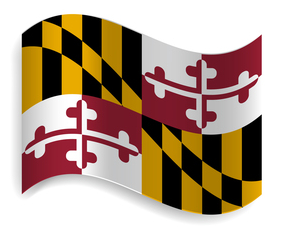 service area
We serve the following Maryland counties in the DC Metro area: Anne Arundel, Calvert, Charles, Montgomery, Prince George's and St. Mary's. Other areas upon request.
CALL US AT 301-233-3885 OR COMPLETE THE FORM BELOW