Which area of your home would you like to be more functional? How can you quickly and efficiently liquidate an entire household? Be inspired!
Like many others, this client's basement had become a catchall holding area for all sorts of items that were no longer really useful, but for one reason or another couldn't leave the house. Now, the area was needed as a temporary bedroom and needed to be cleared. Overwhelmed by decades of household goods, books, broken toys and boxes upon boxes of work papers from a job long retired from, the client reached out to me. Several hours, and several trips to the recycling center, town dump and donation dropoff later it's a functional space for someone to crash in.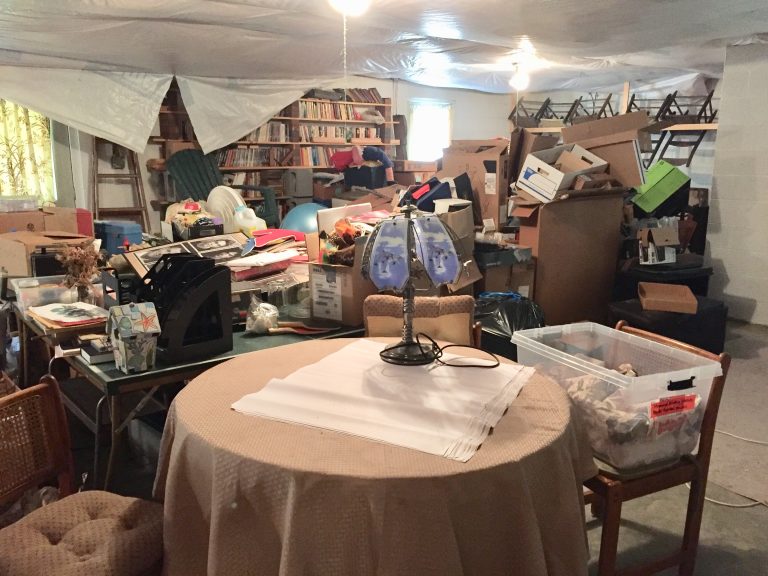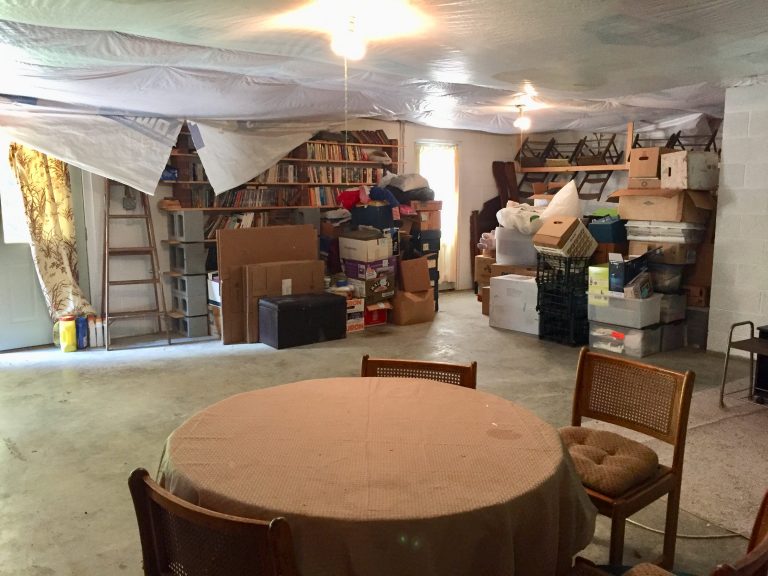 Needless to say, this spare bedroom was in no shape for company! One organizing session later the client is happy that she is now ready for overnight guests. We even put up the new valance!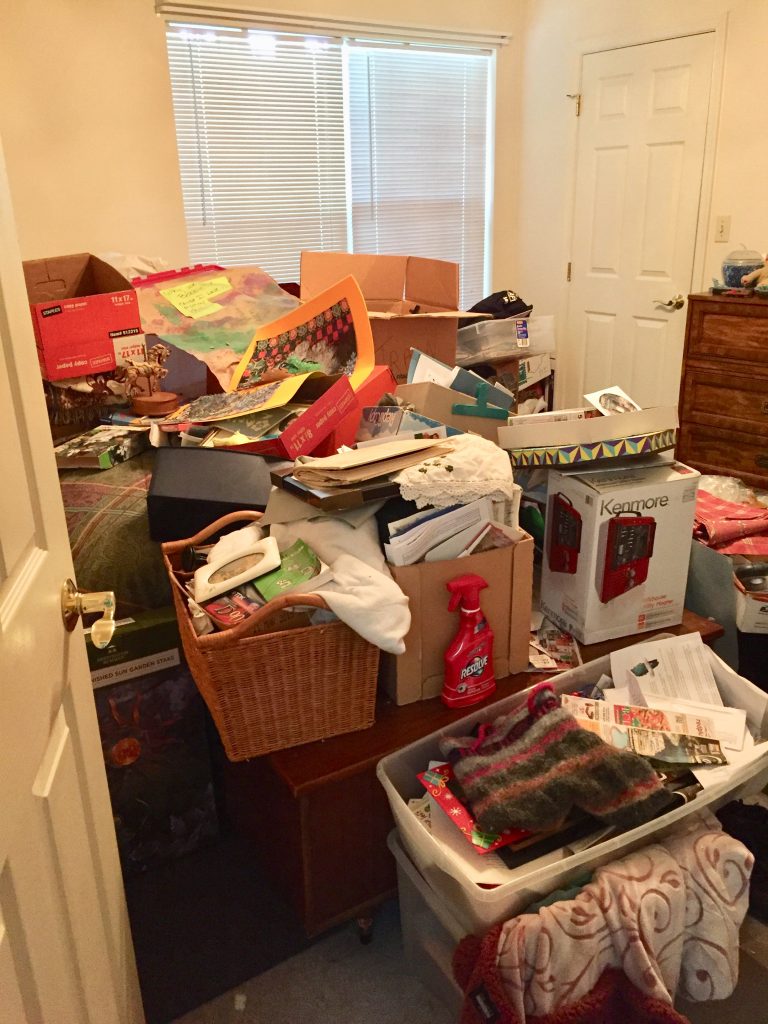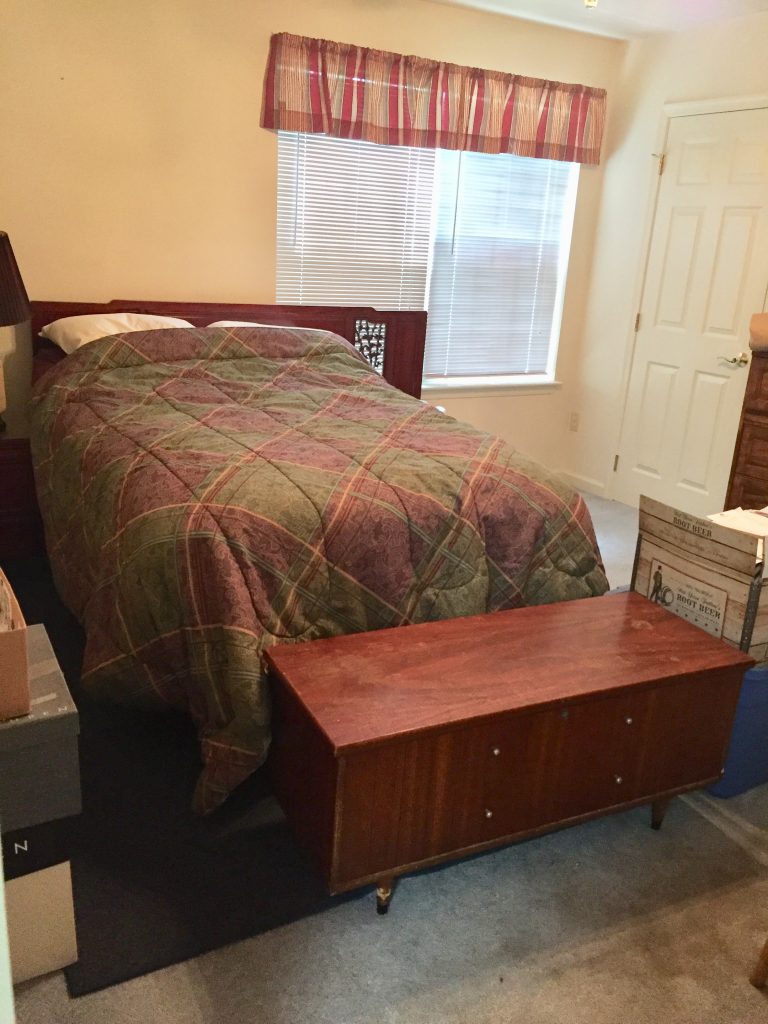 This client's stressful life situation had become quite evident in her closet, and it was bothering her terribly. Like most of my clients, she's a generally organized person that got knocked for a loop by circumstances outside her control. Getting organized can be an important step back to normalcy. Here, we decided what goes to consignment, what goes to donation, and what gets to stay. Now the client has only clothing items that fit well and feel good, and are easy to retrieve and put back.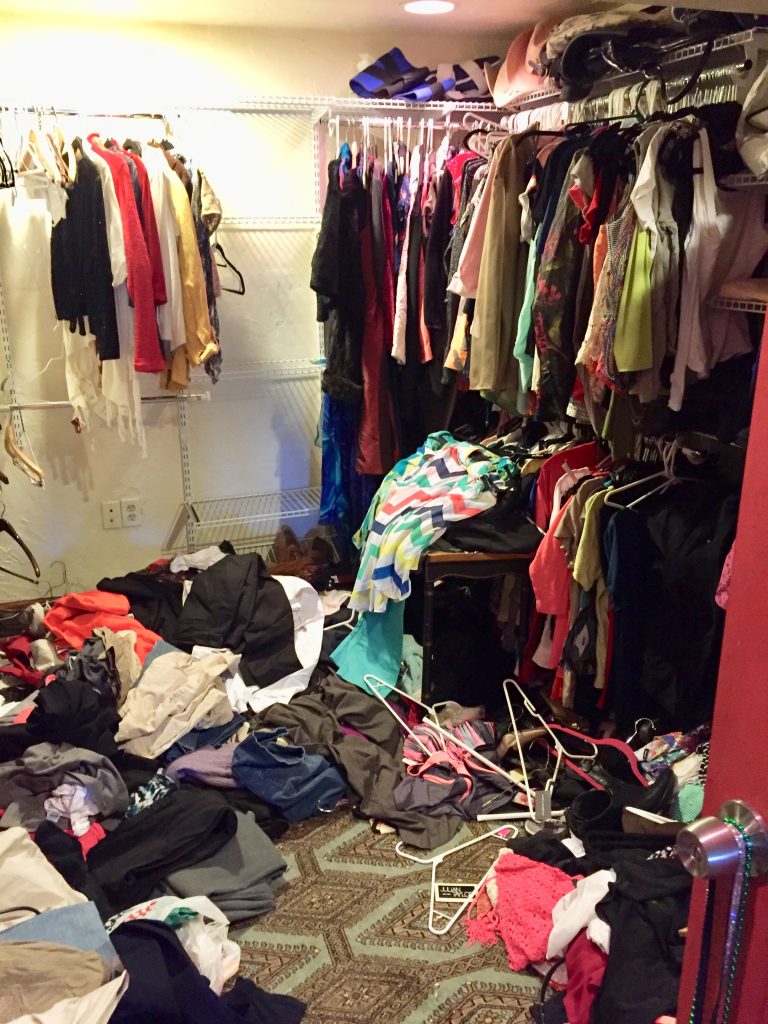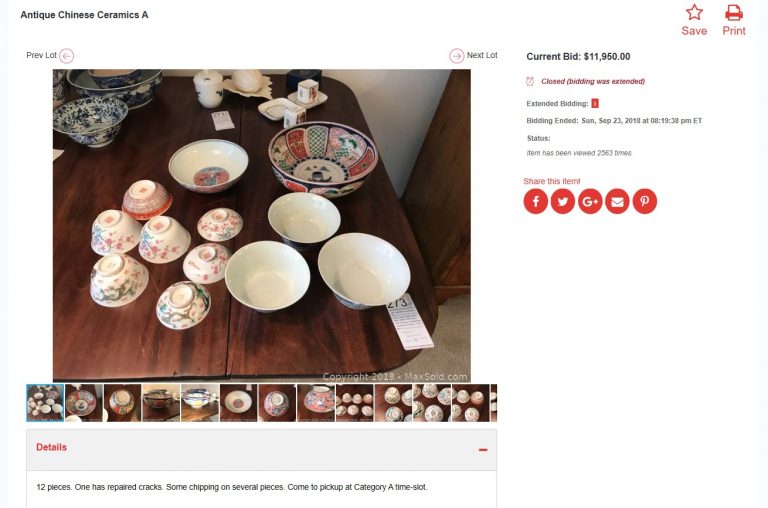 Want to know what $12,000 looks like?
My client and I worked with MaxSold to liquidate her Mother's estate. Among mom's possessions were several antique Chinese ceramics that had been passed down from her father (my client's grandfather), who was born in Hong Kong. Thanks to MaxSold's excellent marketing reach an auction house specializing in fine, rare and valuable works of art, jewelry, antiques, and collectibles was able to secure the lot. Starting price – like every lot in a MaxSold auction – $1!
The entire auction consisted of 75 lots spanning everything from Chinese antiques to a closet full of cleaning supplies and everything in between. By the end of it 100% of items sold and all were picked up by their buyers within a matter of hours. The client had zero hassle, an empty apartment ready to turn over and a nice chunk of change in her pocket.
Now, not everyone has valuable Chinese ceramics sitting around, but a household full of everyday items can fetch a pretty penny too. And don't forget – buyers are responsible for packing and transporting their purchases, so disposal costs are minimized or nonexistent.
I want you to be 100% comfortable with me before moving forward. When you are ready we can schedule a FREE one-hour onsite consultation to make sure all your questions are answered.
This client was ready for a complete makeover of her family room. We discarded the tired particle-board cabinet and the outdated rug. After a fresh coat of paint, rearranging the furniture and several loads of donations the room looks fresh and inviting.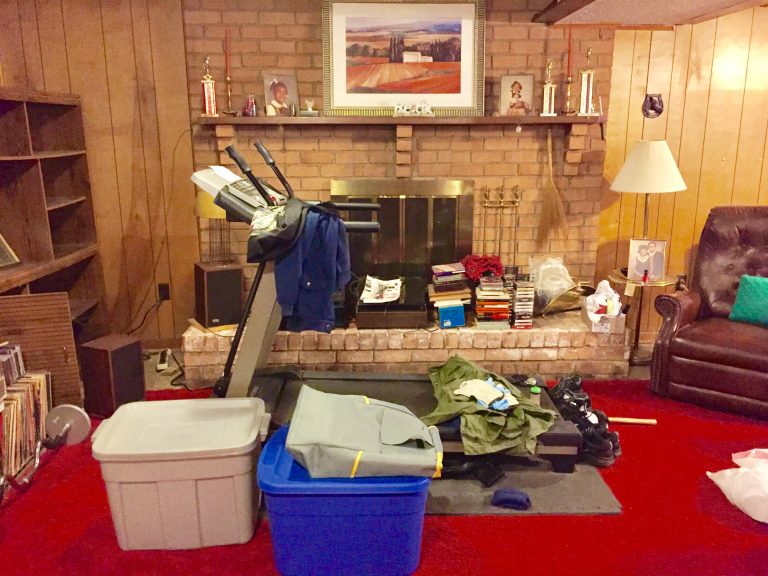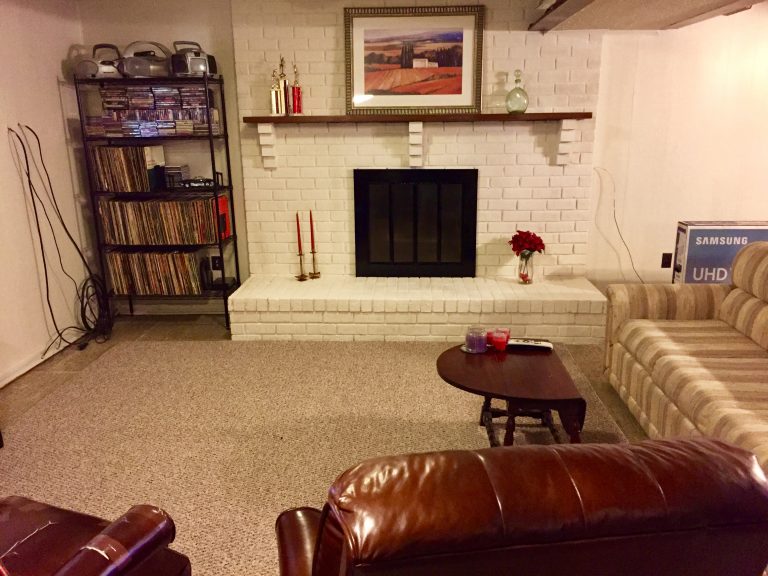 As you can see it was a bit difficult to find just the right tool in this garage. We picked a good day to work comfortably – not too hot and not too cold – and got the space back into working order.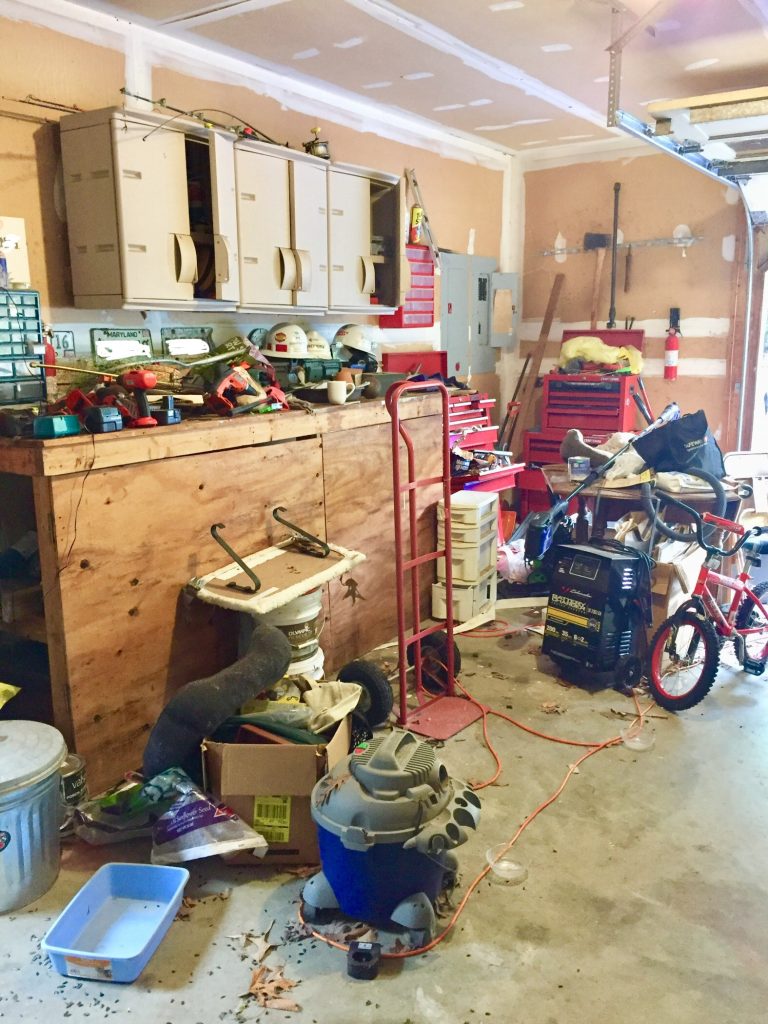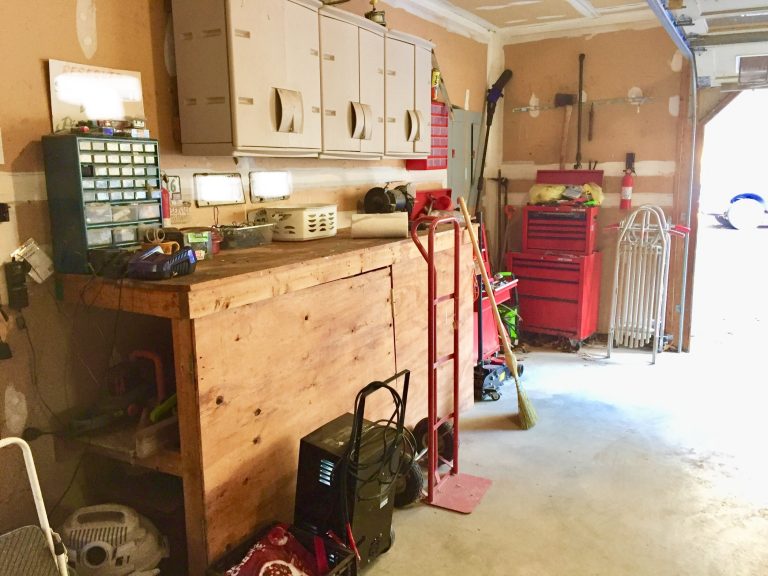 This room my client dreaded going into. It contained all sorts of remnants of a past life that she had moved on from, but couldn't quite let go. In addition, by now she was overwhelmed with the sheer volume of stuff to go through. What a relief when we were done – she loves using her beautiful office now!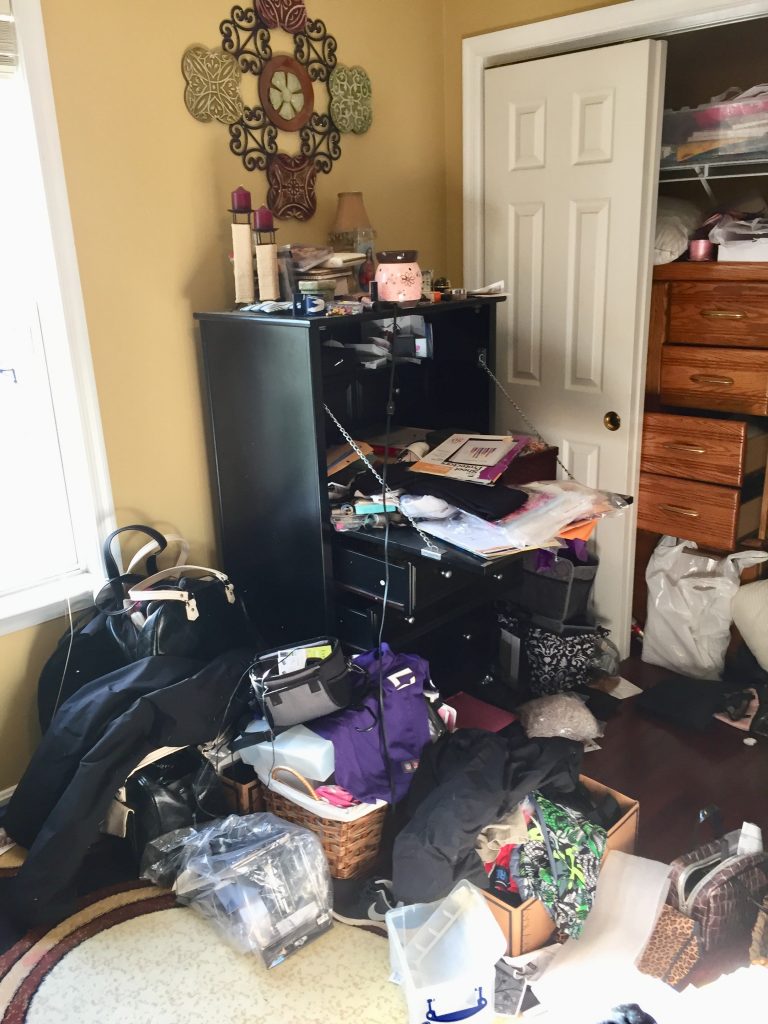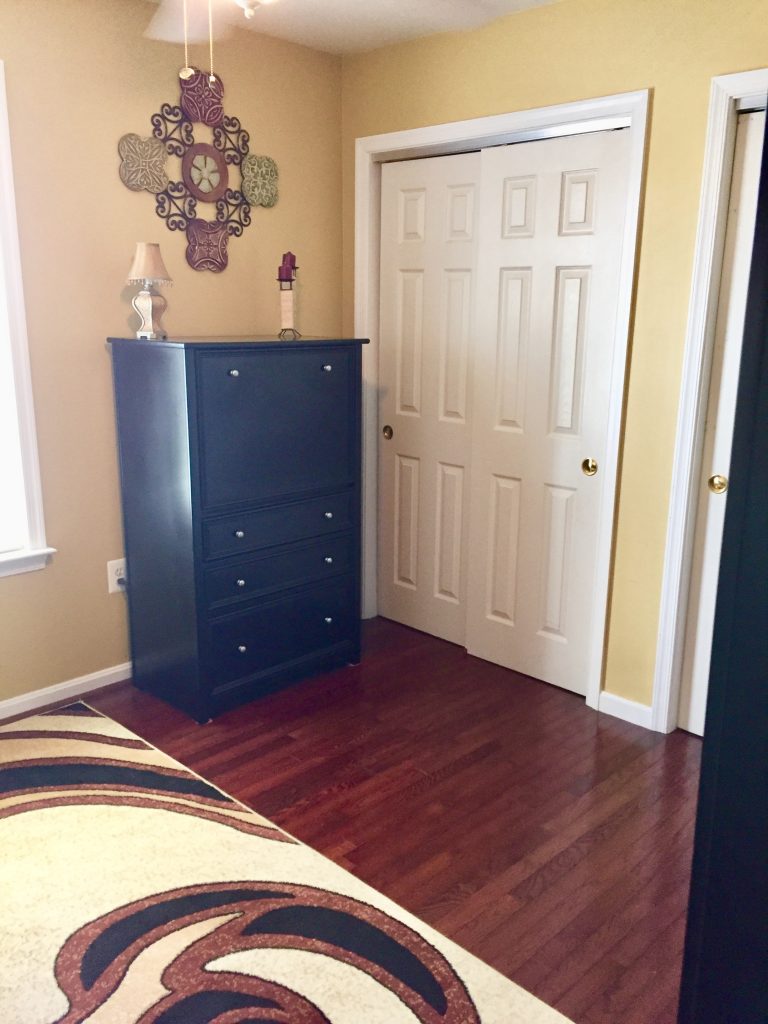 This client had already moved on to her new home several states away and hired me to complete decluttering and packing up her home in preparation for sale. We communicated via copious text messages and photos. The vast majority of items in this area were recycled or donated. It makes absolutely no sense to spend time and money packing, shipping, and unpacking items that are no longer needed!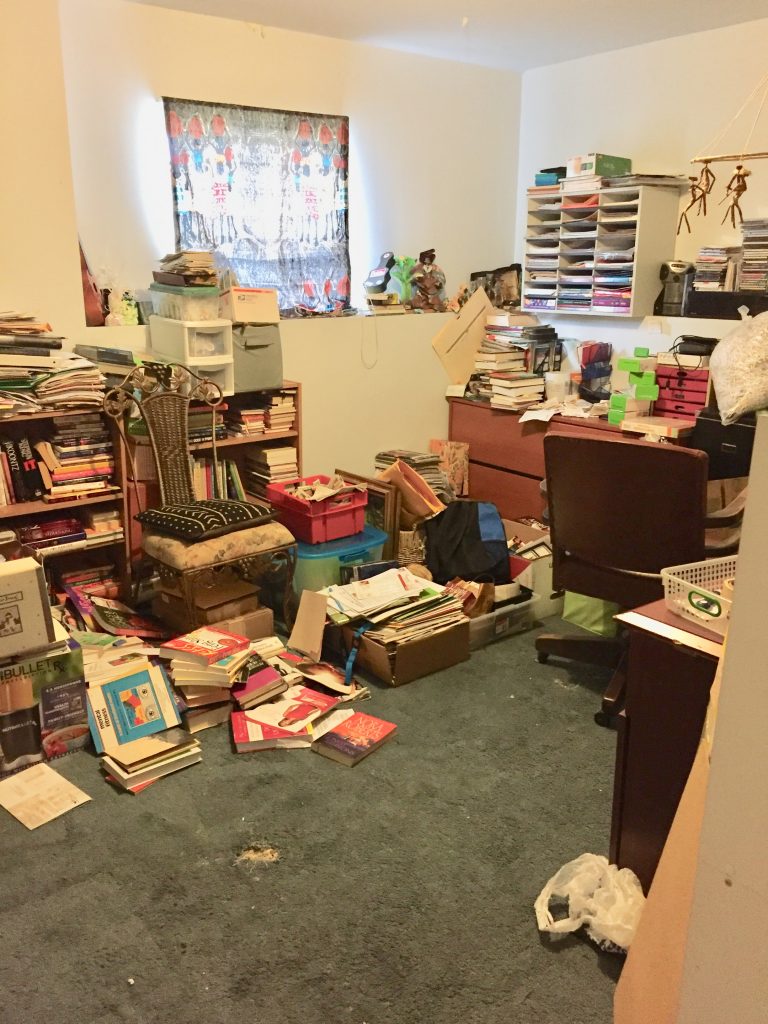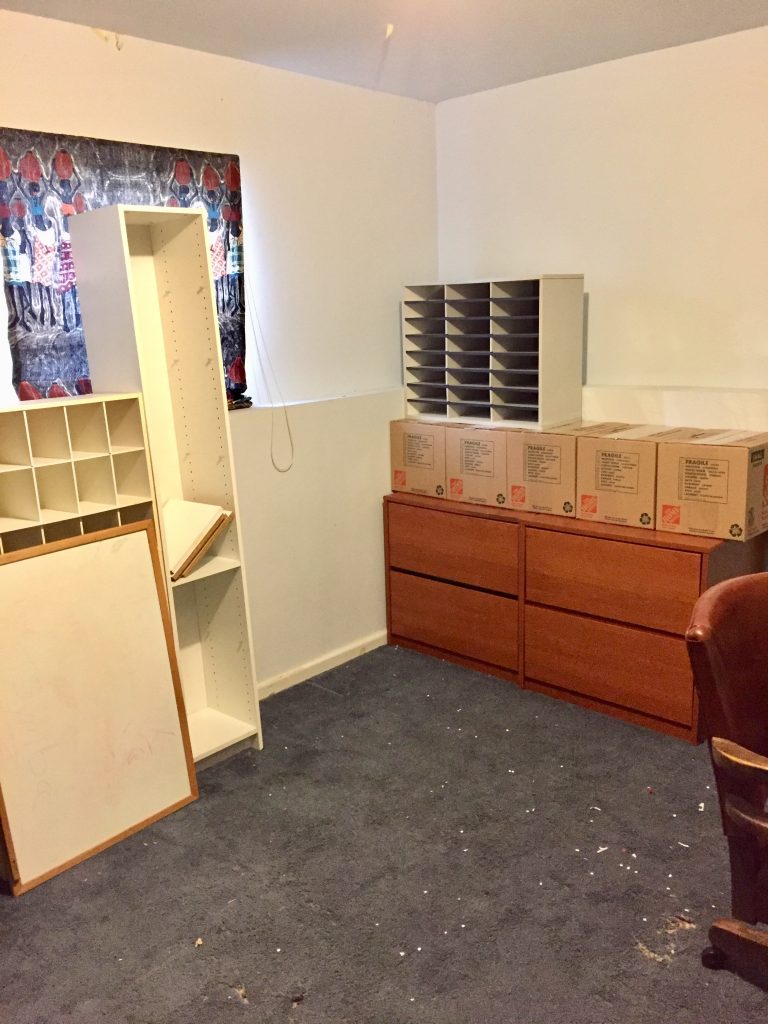 This client had rented this storage unit for the past twelve years, and decided that enough was enough. If you have kept something for that many years but didn't miss it, chances are you don't need it at all. It took us one day to clear it out, and we donated 98% of the items in here. Storage units are dangerous. They lure you with a free month, and the monthly fee can be negligible. However, it sure adds up over time. This client paid $150 per month, which added up to $21,600! Imagine what my client could have done with this money instead!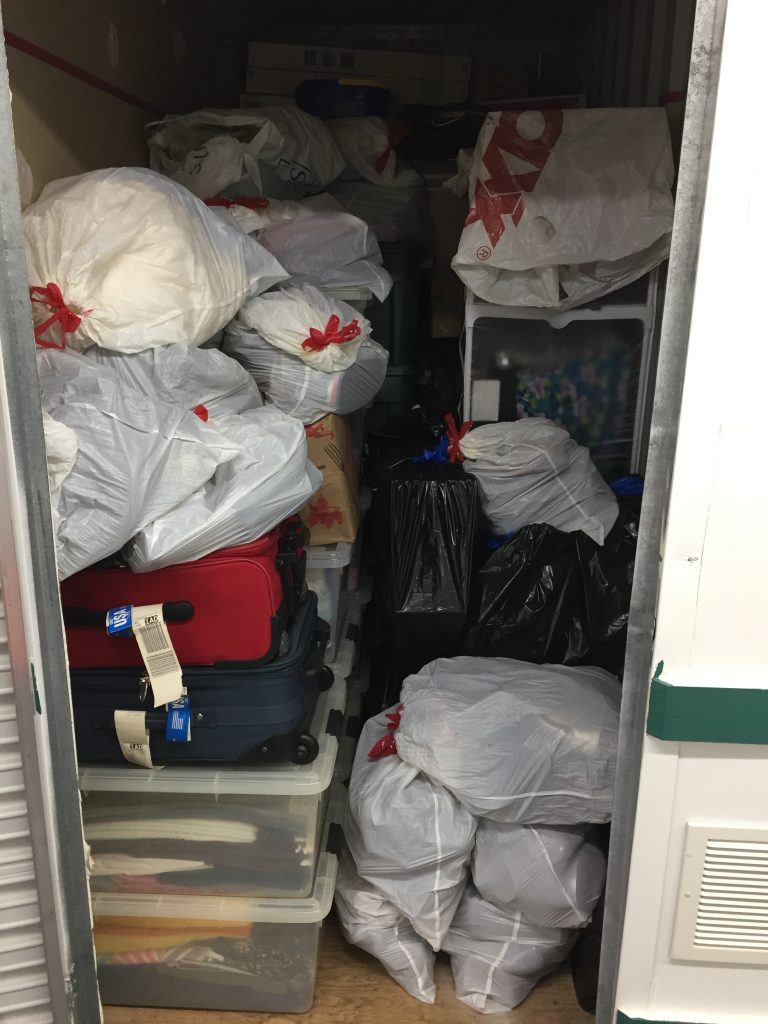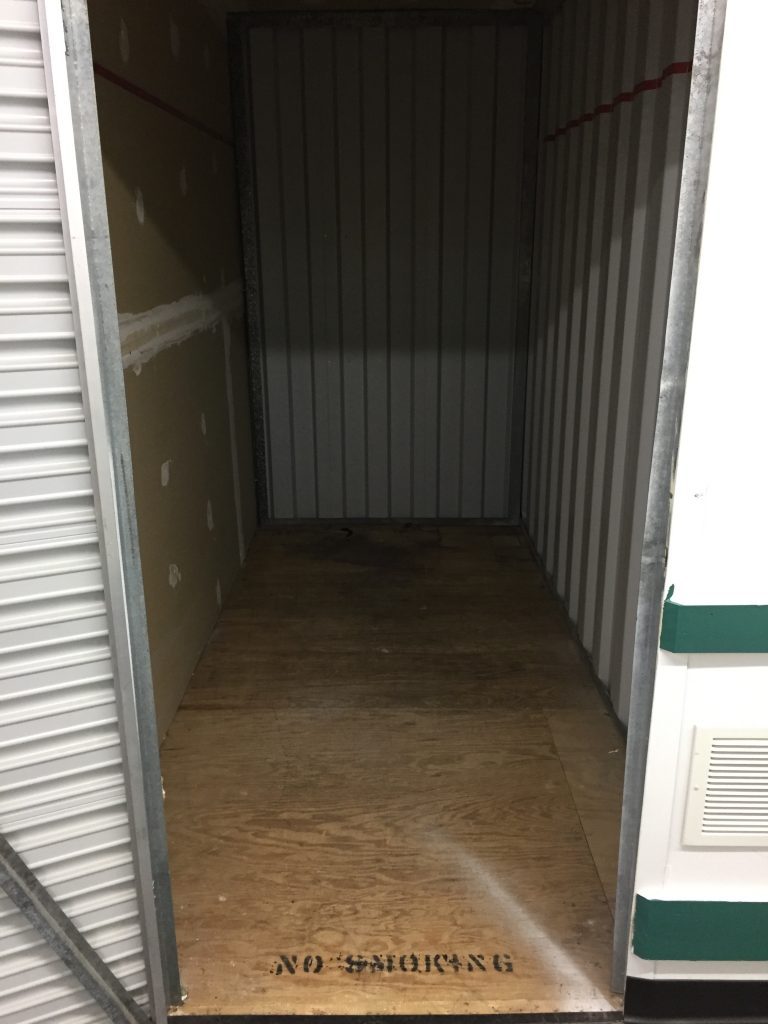 I want you to be 100% comfortable with me before moving forward. When you are ready we can schedule a FREE one-hour onsite consultation to make sure all your questions are answered.